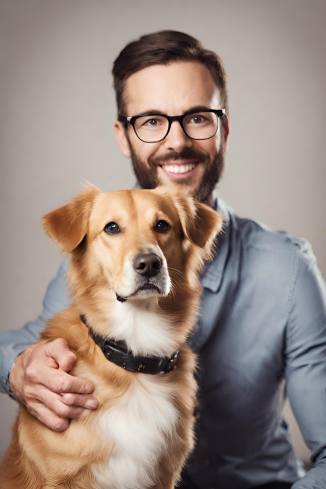 My Story
I Am Kashyap Garachh. My Love For Dogs Pulls Me To Start This Dog. If You Are A True Dog Lover, Join Me On My Social Media Profile.

I started his own dog-walking company, which quickly became one of the most popular bloggers. Kashyap loves nothing more than spending time with dogs, and he is always happy to meet new furry friends.

Gameonoverdog was started to share information on how to educate a dog, take care of it, and respect it. Little by little, friends and collaborators were added to the project, and we grew until we became the website we are today. 

That is why we continue writing and sharing knowledge with the same illusion of the first day. Hoping that anyone who doubts your dog can find an answer in the multiple articles we publish. We will be useful and free information to everyone who shares their lives with a dog (or several) and wants to learn a little more about canine care, education, or nutrition. 
No one is born knowing how to take care of a dog, and many of the care dogs need are acquired with experience, so we share all the information that the numerous years of experience have granted us.

Our goal is to help, educate, and inform All people who need it. We can learn something new about our dogs daily.

Not forgetting who keeps all the web gear, designers, system administrators, and advisors who do not write content actively collaborate to keep the web running.

You can find a lot of content On our websites, like Dog Behaviour, health, food recipes, best food, and many more.